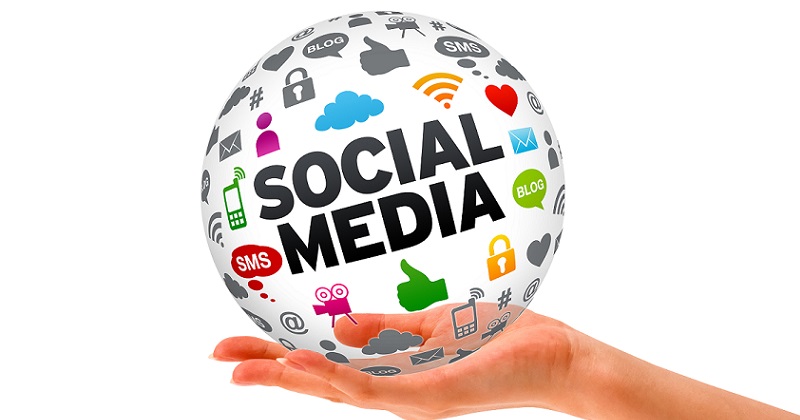 Man is a Social animal, No man is an Island etc are well known proverbs. In every man there is an innatetendency to be in the company of someone else or to mingle with others. Life is meant to be shared. Experiencing life together is an altogether different experience. This basic instinct of msn gave birth to small groups like friends club, sports club, and various other clubs formed according to their age group or commoninterest which serve as a platform from where they share their feelings, confer their weakness and experience mutuality.
Man's ingenuity discovered virtual gatherings, which served as the platform from where people from different parts of the globe could interact with one another. The popular social media sites are facebooks, Twitter, Youtube, Google Plus, Pinterest, Flickr, Linkedin, Blogging, Tumblr, SlideShare, etc. The first four have emerged as the four pillars of Internet and Facebook is the Book of the World.
First the social media were used for either chatting or making new friends and for similar other activities. Some visionaries later put them to business use. Now, it has emerged as a potential medium to popularize a product, service, brand or company. At any social Media site, it any product or service is introduced it reaches millions of people in no time and that to at the least cost. No wonder WWW is the single target marketing medium on the planet.
DunLark is in a position to offer any product or services related to social media Marketing.
It has the wherewithals needed therefor as listed below:
A team of Social media Marketers
A team of quality Traffic Providers
SEO executives and SMO experts
Content Writers
Programmers and So On.
DunLark Websites are engineering marvels. The Sheer beauty of it induces page visitors to brows it.  Navigation to any part it is hassle- free, smooth and feeling like a gliding gentle breeze. DunLark can do the redesign works as well. Websites that look outdated and behave unruly could be redesigned and remodeled to propel your business growth. Different template to suit the genre of your business!
User Interfaces that focuses on enhancing the users experience and interaction. The components like the look, the font, the color, etc. are chosen after meticulous care so as to create the effects intended for.
Websites are content rich. i.e rich in language and accurate in information. Error free text and upto date bits of information are our hall marks.
High quality images are included in websites. Images clicked from high resolution camera and edited by professional Photoshop artists alone or  included. They Page visitor is beguiled into visiting the site again and again.
Seeing is believing; so visit our website.
All these and much for affordable cost. Hurryup!